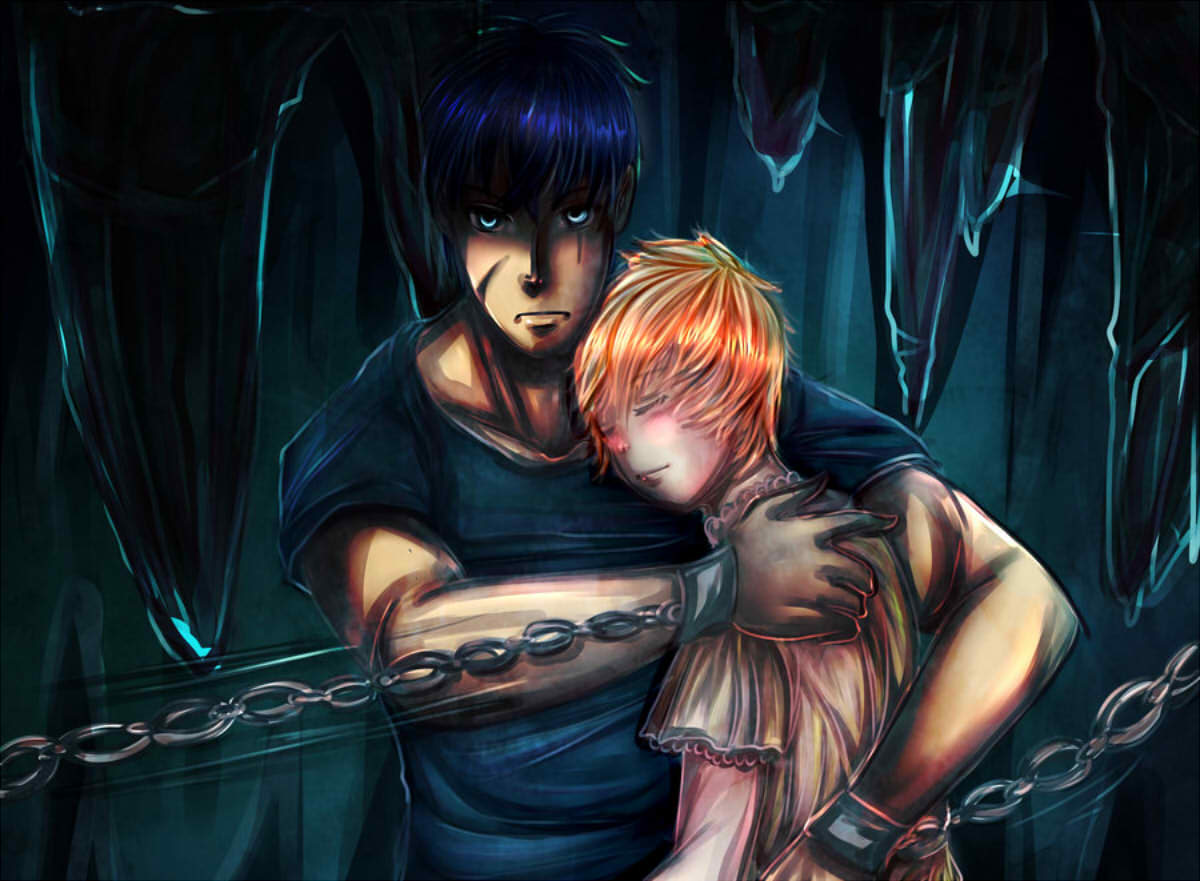 Re:Set Episode 1 : Thief of all Hearts
A downloadable game for Windows
"It all started thousands of years ago, when a strange man who has nothing else to do because everyone thought he's an evil wizard created seven creatures to accompany him--Nope, this is not one of these stories so get your mind out of the gutter. They looked like humans, but they grew tired of their cozy little home and decided to have some fun. However, the world is too cruel for those peeps. So they became really evil and corrupted. Cliche, right?
The man was so saddened by this and sealed them in a box with the cost of his own life, and whoever managed to open the box by solving the goddamn riddle will unleash evil in the world once again!

A young girl named Michelle "Mike" Vinson--the awesome me--opened the box, and the world changes in an instant. The only way for me is to trust an amnesiac young man named Gerald, who seems to have an unstable personality because he changes it often its confusing. Long story short, I have to seal all the seven demons back in the box to regain my normal life, and reset everything that has been caused by the demon's actions. And the super-awesome-misadventures begin!"

ReSet is an episodic game consists of seven episodes where you play as both Mike and Gerald in order to retrieve all the seven demons back, and probably recover Gerald's missing memories.

In this episode, they are involved in a case of missing people. Can they solve it? Will they also manage to catch a demon? It's all up to you! Good luck! Also watch your step when you're walking, the world is full of manholes.

Features:
- 36.000 words, play as girl and boy
- 30 unlockable cgs and sketches
- You get to kick some butt in the newest-installed RPG Battles (Thanks to Jake!)
- Music room
- Two endings with 6 different character epilogues (Your actions determine the fate of most people you meet! ...I think.)
- Clues and Exploration scenes
- Utter randomness. Sometimes. Okay, maybe most of the times.
- Original OP video, music by rickioteque and vocal by KokoroHane. Because OPs are cool.
- And as all of my other games it's completely free, no profits taken. If you bought this, you've been scammed.
Download
Download
http://download1581.mediafire.com/bddozxh9n13g/d9au6mlhk8eoqrg/ReSetEp1Build1.0-all.zip
Install instructions
Enable pop-up in order to download this file from the mediafire mirror
Comments
Log in with itch.io to leave a comment.
Ahhh, finally found it 〜(꒪꒳꒪)〜 it was good from what I remember before. Decided to play it again hihi
This really was a treat, and I know I came super late to this particular party but that doesn't lessen the experience any =)
This really is a VN with many moving parts and a lot of extra additions to keep you on your toes. Point and click moments? Yup! Detective work? Yup!! Tactical RPG battles? Yup yup!
Honestly this was a load of fun, the characters are all really well-written, the story is a great mix of humour and drama and it's just all-round great. Definitely worth playing for anyone really, whether you're a regular VN player or not!
I shall definitely be partaking in the other episodes at some point =)
NICESU NICESU, CAESAR CHAN~~~
Hahaha, but seriously tho, that was pretty awesome. The story you've got going here is top-notch. I'm thrilled to see there are more episodes, so I can find out what happens next!
More specifically, I love the lore, I was always excited to learn more about the demons and the Vestigials. The pacing was great; I never felt bored, or that I wanted to skip forward.
The characters were nice, too! Mike was cute (tho she'd bop me on the head if I told her that) and I really wanna know what Gerald's deal is. I feel sorry that all the memories were wiped out, though :( At least they live happily ever after! The writing was great, very fun to read! I loved the dialogue.
I see you've been improving with the art too; I see you have older and newer games, and I can see the progress. But I'm not one to drag a rock, so it didn't bother me much.
All in all, an excellent game! Good work!
AAAAAAAAAAAAA Thanks so much <3
I am having plans to redo these games, as the stories are a little bit changed by now. You'll see that it stops at episode 3 at the time being ="))
Omg. Thank you for re-uploading it in here. I just finished doppleganger and Im excited to play this